Meet the Experts at O'Briens Carpet One



John & Beth Hughes
Owners
We have been in the flooring business for over 36 years. John & Beth came to Colorado Springs 28 years ago and opened O'Briens Carpet. Their goal is to provide the highest level of service to their customers, so the customer refers all their friends and family to O'Briens Carpet One.

Iris
Accontant/HR

Iris has been with the O'Briens family since 2007 and handles all accounting and HR related issues.

Nancy
Store Manager

I've been a manager in our family business for over 25 years. I love all flooring, but my favorite product is still carpet! It adds warmth and beauty to any room in your home.

.

George
Sales Consultant/Insurance Specialist

I've been with O'Briens for over 23 years and have become an expert in my field.

Carpet is still my favorite product! There's a carpet for everyone with today's innovative colors and designs.

Angelo


Sales Associate

Craig
Sales Associate

I've been working in the blind, shade & window covering industry for over 20 years. I provide knowledge, service and professional installation with all your window covering projects.

My favorite product is Hunter Douglas window coverings

Anna
Sales Associate

I've been working with O'Briens for over 3 years and am a third generation family member in the business. I'm currently working towards my Interior Design degree and I love working with our customers to find the perfect flooring for their home.

I enjoying showing every product, especially carpet!
Testimonials from Customers Like You
The carpet installers were the most pleasant and professional crew I've ever had at my home. — Name Withheld
The installers were wonderful. I will be requesting them again when I carpet the rest of my house. — Name Withheld
O'Briens Carpet One has the best installers I have ever come across. I am GC, and my wife and I were more than happy with the installation. We wanted to let you know happy we are and will be doing more business with O'Briens! —O'Briens Carpet One Client
I have used them twice - once for carpet and once for wood floors. Both times were a wonderful experience. Professional installation with no mess! —Review via Foursquare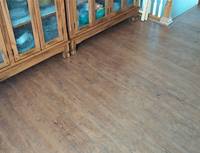 Hi Lisa, We wanted to let you know that we appreciate your help and guidance in picking out the laminate, the floor looks very nice and matches our furniture. We love it........We are very happy with the work Doug and Eric have done. Their workmanship and customer service was very professional, their work was precise, neat and very clean. We are planning to do the stairs and carpet next year and hope to get Doug and Eric to do the work for us. Please let them know how very happy we are with a job done well. We will recommend You at O'Briens to our friends and family and if they get Doug and Eric to do the work they will get the job done right. Thank you. Respectfully, —Marion Webb & Heiko Seiffert
Can you please pass on to management that I really appreciate your help And the excellent repair job that your installation team did. That is why I called back you team based on my previous experience and I really appreciate your quality service. Thank you —Lisa
I wanted to express my appreciation for the courteous, thoughtful follow through from O'Briens Carpet with regard to issues of dog urine spots in my newly installed carpet... the service surpassed my expectations... and... I love my carpet! Thank you! —Anonymous
My son enjoying reading a book on the comfy carpet instead of on the couch! We love our new carpet!!! Thank You! —Shae Comstock
Lisa, Hope you are having a great holiday season. Just wanted to send along this note to report an excellent customer experience with our recent purchase and installation of carpet from O'Briens. You connected Bev to us and S. was very pleased with her interaction with Bev all the way through the process. There were a couple of hiccups surrounding the original delivery and install dates. But that all worked out to a successful conclusion. Bev kept S. informed throughout, which she appreciated. We know "things" happen, but how they are dealt with, we believe, is the true measure of service. I am not aware of the names of the two men that did our installation yesterday, but that went really well. They took extra care during the installation and their second effort on a seam was much appreciated, making sure it was just right. in our world today, it seems like consumers are more prone to complain rather than compliment. In light of that, I wanted to make sure you knew about our great experience with your company. Warm regards and a happy new year. —P.E.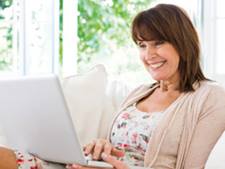 I LOVE my carpet...the color is just great, added a nice rich color to the room (just too much light color before)...I am completely satisfied. Noel and Gabriel did a stellar job putting the carpet into place. Thanks for your help with the whole procedure. Have a happy day! —Katherine Hampson
I wanted to write a quick review and reflect how happy I have been working with O'Briens Carpet One Floor & Home. They helped my wife and I put together a bid for new carpet throughout our new home in Woodland Park. Our situation is a little bit difficult though as we are currently living in California and will be moving out to the new property in a month and hope to have the carpet installed between now and then. This has created some obvious difficulties for us to work around. However, O'Briens has been very patient and super accommodating throughout and we've finally nailed things down. We've found the perfect carpet for our home and have chosen an excellent pad and I am very much looking forward to having it installed in two weeks. I will be flying out to supervise the installation and I look forward to observing the professionalism of their installation crews and the quality of their work. I know the job will go extremely well. I will be posting an updated review once the installation is complete and I'll see if I can add some pictures as well. All in all though, so far, I am very happy I've chosen Obrien's Carpet One to put the new carpet down in my home. —Nolan
Our carpet looks beautiful. We love it. And the installation crew was very impressive getting it done in one day. Great job. If you ever want a reference, feel free to use us. —Monte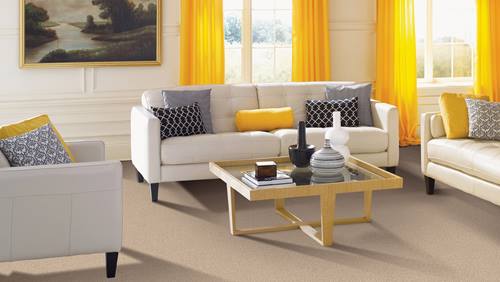 I am absolutely thrilled with the service and workmanship received from O'Brien's Carpet One Floor & Home, for my carpet installation last week in Pueblo. I will never shop anywhere else again for flooring and am now coming in to purchase window coverings through O'Brien's. Thanks for topping off the customer service! —Celeste
Carpeting the living room was the last step for its remodel. After multiple bad experiences with other local companies not showing up for quotes, showing up late, not returning calls, asinine prices, and generally poor customer service, I stopped into O'Brien's. A great experience from start to finish...Carpet looks great just as the day it was installed. The installation crew did an extremely quick, but very good job and cleaned after they were done which was a nice surprise. Great experience. When I need flooring done again, I will be going back to deal with Janae and O'Brien's carpet. P.S. The only negative was that I didn't get a discount for my last name. ;) —Daniel (review originally posted via Google)
We needed to replace carpet in a house we were selling so we didn't want to spend too much but still wanted quality carpet and padding...Not only did they (O'Brien's Carpet One) beat the competition's price,but they came in well below. The new carpet looked great once it was in and we had an offer on the house within 3 days! I would buy from O'Brien's again. —Dawn (review originally posted via Google)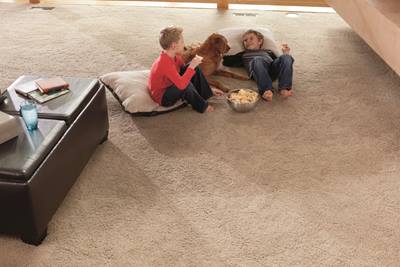 We bought a late '70's Colorado Springs home in 2008 and knew it needed some upgrading. We went with O'Briens for our renewable flooring and were not disappointed. Today it still looks GREAT! This year we, again, looked around and wound up back at O'Briens Carpet One to redo our master bedroom, living room and foyer. I urge you to go there. Save yourself some time, gas and aggravation by going there first. I work hard for my money and (while some may call me cheap) I part hard with it. In my opinion, if you are shopping for quality materials, installation and info on manufacturer warranties as well as follow up after the sale, go to O'Briens Carpet One. I know that I'm glad I did (and so is my wallet). —Edward
You have been so much help to me in selecting the quality of the carpet, and the pricing of the carpet for me. I was so delighted in meeting your team, as you seem to put your whole concern on just what I wanted. And you did! My husband is happy with the new carpet, too. Everything you mentioned to me is just the way it is. The life time warranty for the installation of the carpet, is amazing. I am so happy that I was directed to Carpet One. Your professionalism, is outstanding, and I say that with a pure heart. I know when the rest of my home needs carpet I will call you for an appointment!! I wish to thank you for your concerns throughout the sale and installation of the carpet. I have shared your name with some of my friends, and hope they take advantage of the service you offer. God bless you, and again, it was a pleasure doing business with you. —Karen
We were on a fast schedule to get new flooring into a house we are purchasing and O'Briens employee Cathie went above and beyond to help us get the order placed and installation scheduled. We're grateful to Cathie and this is why O'Briens is our "go to" place for flooring. —Carrie & Steve Earll